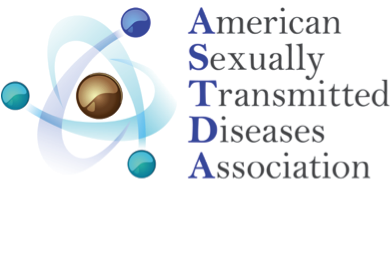 ASTDA/IUSTI North America – Newsletter, March 2018
Great news from ASTDA/IUSTI North America! First, we have completed and initiated the harmonization of ASTDA and IUSTI memberships, resulting in over 150 new IUSTI members from our region. A lot of credit goes to former ASTDA president and current IUSTI Membership Secretary, Bradley Stoner who has made this transition happen – please see his report below. Kudo's also to Lynn Barclay of the American Sexual Health Association who, on behalf of ASTDA, administers the membership process. For more information on ASTDA/IUSTI membership, please visit our website at http://www.astda.org.
This newsletter also includes reports on a recently held workshop organized by ASTDA to foster collaborations between young STI investigators and the industry; the ASTDA annual Executive Committee meeting; and ASTDA's involvement with the upcoming IUSTI World Congress in Dublin.
Integration of ASTDA and IUSTI Memberships
At long last, ASTDA is pleased to announce the successful implementation of a fully integrated ASTDA-IUSTI membership platform. This new approach to membership builds upon the close relationship of ASTDA and IUSTI, and capitalizes upon ASTDA's role as the administrative arm of IUSTI-North America. IUSTI Full Membership is now a benefit of ASTDA membership.
The membership integration project has been a long-time in the making. The ASTDA Executive Committee initially approved the membership plan, which allows for all ASTDA members who reside in North America to be enrolled as IUSTI Full Members as a benefit of their ASTDA membership. The integrated membership costs will be covered by an increased dues structure for ASTDA membership. ASTDA members will automatically receive IUSTI Full Membership unless they specifically "opt out" of this benefit. The membership plan was officially approved by the IUSTI World Executive Committee in Rio, and arrangements were made to implement the plan.
In January 2018, the plan was fully implemented by officially enrolling all ASTDA members as IUSTI Full Members for a two-year period (through December 2019). Those persons who were already IUSTI members had their IUSTI Full Membership extended (through December 2019) courtesy of ASTDA. One important exception are ASTDA members who reside outside of North America, since they are not eligible for membership in IUSTI-North America and will have to pursue IUSTI membership through their own IUSTI region.
So far, the impact of membership integration has been dramatic: in January, 155 ASTDA members were who had not previously been IUSTI Full Members were added to the membership list, and an additional 35 members had their IUSTI Full Membership extended. This has resulted in a whopping 212% increase in IUSTI Full Members from the North American region.
IUSTI-North America Full Membership

Before integration

After integration

Canada

15

18

US

58

210

TOTAL # MEMBERS

73

228
Respectfully submitted by:
Bradley Stoner
ASTDA Young Investigators – Industry Workshop
As part of its mission, ASTDA has a strong commitment to the development of young STI investigators, including it's long-standing, 2-year, young investigator grant process and its support for the "Surviving and Thriving" workshops at international STI meetings. ASTDA President-Elect Bobbie Van Der Pol and President Dennis Fortenberry have worked hard this past year to establish a new initiative in this area, i.e., a stand-alone young investigators workshop to explore and foster relationships with industry colleagues, particularly in the field of STI diagnostics. These efforts have culminated in the "Navigating the Intersections of Public Health, Academic Research, and Industry" workshop that was held February 26-27 in Scottsdale, Arizona. The workshop was attended by 9 young investigators, 11 industry scientists, and 10 ASTDA members representing a variety of academic institutions, STI organizations, and Public Health agencies. The workshop touched on a number of issues, including industry-sponsored clinical trials, investigator-initiated studies, public health involvement, publishing, and ethical considerations and conflict of interest resolution. Overall, the interactions were very engaging and dynamic and participants came away with a better appreciation of the possibilities for academic-industry collaborations, especially for young investigators. At the conclusion of the meeting, there was general consensus that follow-up, perhaps annual meetings would be useful to see how some collaborations may have come to fruition and what lessons can be learned to help future generations of STI researchers in developing an industry-sponsored portfolio.
Annual Meeting of the ASTDA Executive Committee
The 2018 annual meeting of the ASTDA Executive Committee (EC) was held February 28 in Scottsdale, AZ. Highlights of the meeting include the following:
STD Journal
Under the leadership of Bill Miller, the journal continues to grow. For 2017, the journal had 469 submitted articles up from the previous record of 439. Page count increased to 75, equivalent to about 1.5 additional issues per year. In addition, there are now 50 pages for online only content, including errata, letters to the editor, case reports and commentaries. The journal is now using the original submitted manuscripts (with a watermark) for publication ahead of print (PAP), rather than typeset articles. As a result, articles are available online within 3-5 days of acceptance.
In recognition of the efforts of the journal's Editorial Board and reviewers, the Journal is now offering CME credits to reviewers. Certificates will be managed by the Journal's publisher, Lippincott. The journal has also expanded its reach on social media with its Facebook (Sexually Transmitted Diseases Journal) and Twitter (@STD_journal) accounts thanks to ASTDA members Ina Park and Christine Johnston. Echoing ASTDA's focus on young investigators, the journal has been very active in soliciting manuscripts from this up and coming group of researchers, resulting in 83 submitted articles since February 2016 of which 34 have been published. A special "Young Investigator" for best journal submission will be presented at the annual STD Awards Luncheon at the National STD Prevention Meeting in August. For 2018, the journal is preparing a supplement, "Syphilis in the United States: Patterns, Trends and Prevention."
Finally, 2017 saw the departure of our esteemed colleague Sevgi Aral who has been an Associate Editor of the journal for many years. We thank her for her invaluable contributions during this period and we welcome Kyle Bernstein as her replacement.
Elections and Awards
The biennial ASTDA Executive Committee elections are upon us. A request for nominations will go out to the membership shortly; the elections will be held late spring and new EC members will be appointed by the time of our next meeting at the National STD Prevention Conference in August. The nomination process for the 2018 ASTDA recognition awards (Distinguished Career Award, Achievement, and Young Investigators awards) is now closed and the Awards Committee will select winners shortly. The awards will be presented during the ASTDA Award Luncheon, also at the National STD Prevention Conference this August.
Conferences
For 2018, ASTDA/IUSTI North America has been closely involved in the preparations for the IUSTI World Congress in June (see below) as well as the National STD Prevention Conference in August; the latter in partnership with the Centers for Disease Control and Prevention, the American Sexual Health Association, the National Coalition of STD Directors, the Public Health Agency of Canada and the Pan American Health Organization. ASTDA President, Dennis Fortenberry will co-chair the Conference with CDC STD Division Chief Dr. Gail Bolan and ASTDA EC member Ned Hook will co-chair the Scientific Committee with Dr. Sevgi Aral, also from the CDC STD Division. More information on the conference is available elsewhere in this newsletter. ASTDA is also involved as an organizing partner with the 2019 HIV Diagnostics Conference, March 25-28 2019 in Atlanta Georgia; more information available at the conference website.
IUSTI World and European Congress – Dublin, June 27-30, 2018
As the ASTDA past-president and current Director of IUSTI North America, it has been my pleasure to serve as the Chair of the Scientific Committee for the 2018 IUSTI World Congress on behalf of our organization. More information on the Congress can be found elsewhere in this newsletter, however, I wanted to use this place to specially thank Henry de Vries of the Academic Medical Center in Amsterdam as my co-chair and the members of the International Scientific Committee and Advisory Board that have committed countless hours to the development of the scientific program.
Hope to see you all at the Congress!
Kees Rietmeijer, MD, PhD
Director,
IUSTI North America