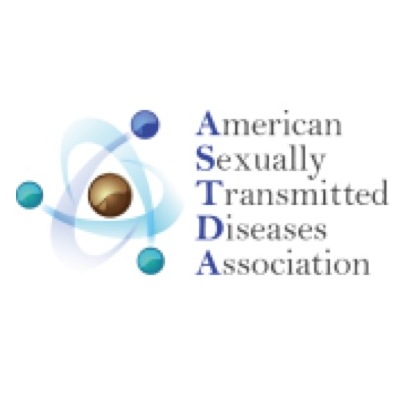 From the ASTDA President
20 August, 2016
Dear Colleagues
As the days are getting longer and the time to the 2016 STD Prevention Conference shorter, here's your late summer ASTDA update.
First, elections for the ASTDA Executive Committee (EC) were held last month and the 2016/2018 EC will be composed of the following members:
President: J. Dennis Fortenberry, MD, MS
President-Elect: Barbara van der Pol, PhD, MPH
Past-President: Kees Rietmeijer, MD, PhD
Secretary Treasurer (3rd term): Edward W. Hook III, MD
On behalf of the American Sexual Health Association: Lynn Barclay, BA
On behalf of the National Coalition of STD Directors: Bill Smith, BA
On behalf of IUSTI-Canada: Marc Steben, MD, CCMF, FCMF, DESS
At Large Members:
Laura Bachmann, MD, MPH (2nd term)
Julie Dombrowski, MD, MPH (1st term)
Khalil Ghanem, MD, PhD (1st term)
Kyle Bernstein, PhD (1st term)
Charlotte Gaydos, DrPH (1st term)
Abigail Norris-Turner, PhD (1st term)
Congratulations to all! The new EC will be installed during the STD conference in Atlanta at the ASTDA Awards Luncheon on Thursday, September 22, for which all conference attendees are invited.
On behalf of ASTDA, I want to thank current EC members whose terms have come to an end: our former president Brad Stoner and at-large members Peter Kerndt, Peter Leone, and Hunter Handsfield. They have done great work during their years at the EC and I hope that ASTDA will be able to draw on their tremendous expertise and enthusiasm for years to come!
On a bitter-sweet note, NCSD's Executive Director and ASTDA EC member Bill Smith will leave his post at NCSD to become the new director and CEO of the Santa Fe Community Foundation. During his 7-year tenure at NCSD, Bill has transformed NCSD into a national leader in STD prevention and has been an invaluable partner to ASTDA and an EC member for the past 2 years. His EC seat will be filled by his successor at NCSD. Bill will be sorely missed as a colleague and friend and we wish him the best in Santa Fe, where I'm sure, we all will be visiting shortly!
During the Awards Luncheon, ASTDA will honor 3 colleagues for their outstanding work in the STD field: Dr. Anne Rompalo will receive this year's Distinguished Career Award and will give the keynote lecture, Dr. Joan Chow will receive the Achievement Award and Dr. Lindley Barbee will receive the Young Investigator Award. Please join me in congratulating them during the event.
Besides the Awards Luncheon, ASTDA will sponsor a new event at the conference: the "Partners Luncheon" on Wednesday September 21. During this session, each of the conference partners (the American Sexual Health Association, the American Sexually Transmitted Diseases Association, the Centers for Disease Control and Prevention, the National Coalition of STD Directors, the Pan American Health Organization, and the Public Health Agency of Canada) will talk about their mission and constituents, and discuss areas of synergy and collaboration with other partners. This will be an opportunity for our membership to be recognized and also to consider ways to work with the membership of other organizations.
In addition, ASTDA will sponsor a breakfast session on Thursday starting at 7:00 AM under the title: Young Investigators, Program Science and the Road to Publication, chaired by Dr. Bill Miller, the Editor in Chief of Sexually Transmitted Diseases.
At the end of the conference, incoming ASTDA president Dennis Fortenberry will lead a distinguished jury to award prizes for the best oral and poster presentations during the conference. He will also chair a number of poster symposia during the conference. More details to follow.
Finally, a sub-committee of the ASTDA EC is reviewing submissions for the ASTDA Developmental Grant. A decision will be reached by the end of this month and will be announced early September.
Hope you will enjoy the remaining days of the summer and to see you at the conference in Atlanta.
Best Regards,
Kees Rietmeijer
President, American Sexually Transmitted Diseases